Whether you're new to marketing or an experienced veteran, this course will help you create marketing that works.
From the creator of Nudge
Nudge, the consumer psychology podcast, helps thousands of marketers understand the science behind marketing. This course is brought to you by the show's host and creator, Phill Agnew.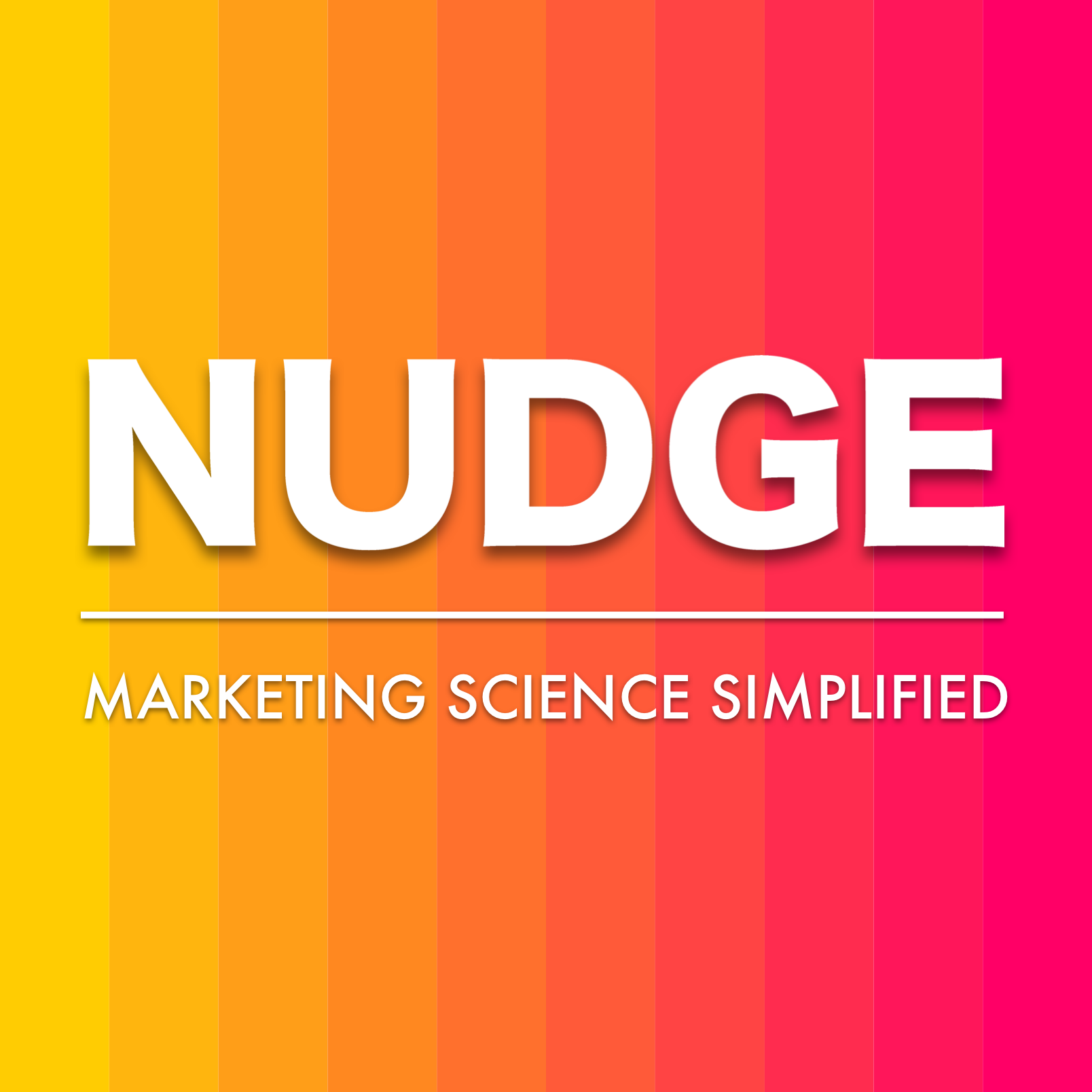 5+ hours of content
With 4 modules, 14 chapters and 53 bite-size lessons the Science of Marketing course contains everything you need to level up your marketing.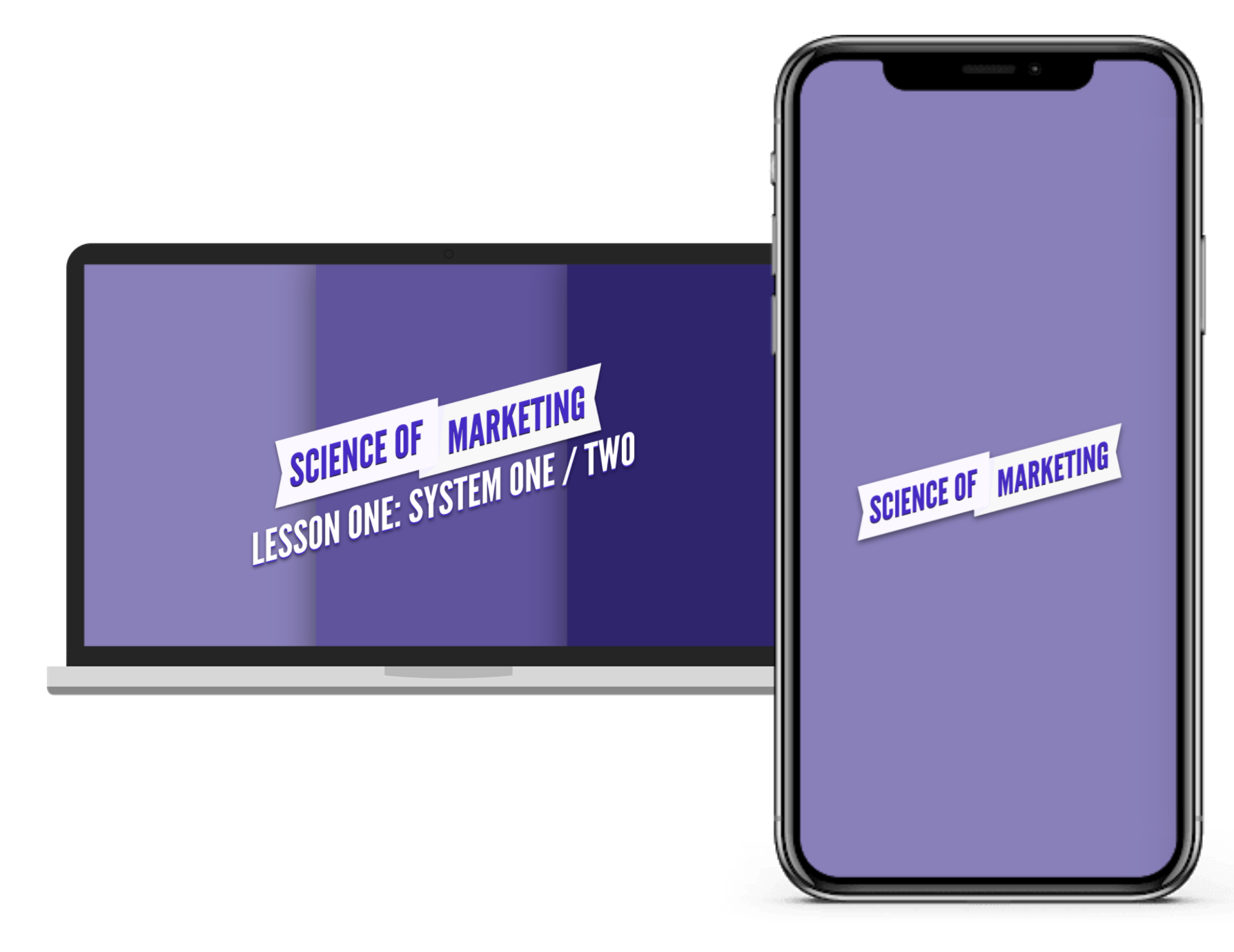 Why choose this course?
Too many marketing decisions are based on gut instinct. Very few of us marketers have the science to justify our approach. This course is designed to change that.
Over four modules, you'll learn how to apply evidence-based science from the world of consumer psychology to your marketing. Going through each stage of the marketing funnel you'll learn proven tactics to improve your work.
Inspired by marketing pioneers


The Science of Marketing course is vetted, tested and approved by senior-level marketers from across the globe.
We partnered with behavior science experts and marketing experts on the Nudge podcast to put together this course.
With insights drawn from conversations with Richard Shotton, Nir Eyal, Phil Barden, Nathalie Nahai, Steve Martin and Rand Fishkin you'll learn proven principles from the world's best.
8 reasons to sign up
🧠 Each module provides actionable tactics you can apply immediately.
🤓 Based on peer-reviewed studies and cited sources, this course takes the fluff out of marketing providing you with strategies that work.
📝 Coursework questions and follow-up discussions with the course host to help you apply what you've learnt.
📹 5+ hours of bite-sized video content that's inspiring yet easy to watch.
🗓 The content is updated every quarter so you're only ever working off up-to-date info. 
📙 Full access to 14 cheat sheets containing powerful marketing tactics that are proven to work.
🔖 Official Science of Marketing® certification upon completion.
🧠 Plus, full access to the catalogue with +100 marketing tips and tactics.

What to expect from the Science of Marketing course 📈
The Course Format


The online, on-demand course is designed to help you learn how to improve your marketing at every stage of the marketing funnel. During the course you will:
Watch 5/10 minute lessons covering core principles of behavioral science
Read descriptive examples to understand core principles
Learn how to apply each principle with clear case studies
Work through section questions and come up with ideas for your business
Download cheat sheets to share with teammates
For most, the course takes a solid eight hours to complete and students in general take a week or two to finish.
How the Science of Marketing course will help you...


🧠 Concretely understand how consumers make decisions by learning the fundamentals of behavior science.
📈 Create marketing campaigns that deliver reliable results. Start to test strategies that work and grow your business.
✅ Level-up your team and share the insights you've learnt.
👩🏽‍💼 Stand out in the job market - becoming Science of Marketing certified will help you get ahead of your peers when competing for jobs.
💯 Stop basing decisions on gut instinct and guesswork. Use behavior science to guide your decisions and generate real ROI.
🏔 Advance up the career ladder with your newfound knowledge, skills, and ability to build marketing campaigns that deliver results.
Take a sneak peek at the course
Here's a 3-minute teaser from our Scarcity module - enroll today for 5+ hours' of content just like this
Proudly sponsored by the PMA
The Product Marketing Alliance is the no.1 community for over 30,000 product marketers. With industry-first reports, eye-opening podcasts, certifications to improve your work and the best community for PMMs, the PMA has united product marketers across the globe.
Fancy getting product marketing certified? Well, all Nudge subscribers can - for 10% less. Just use this coupon at checkout: NUDGE10.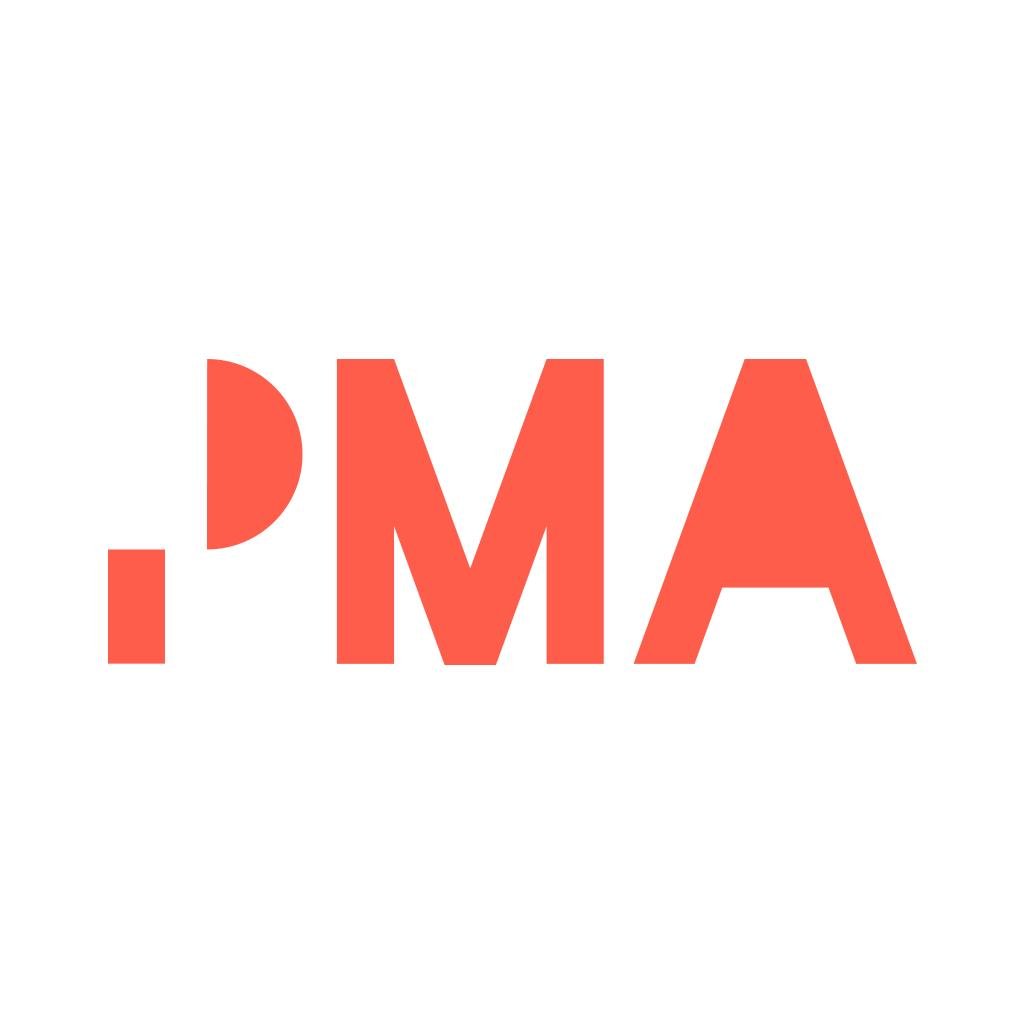 Frequently Asked Questions
Q: How much does it cost?
A: £199 for lifetime access to the course.
Q: Who is this course for?
A: Anyone in a marketing position with a desire to learn and understand the science behind marketing. Whether you're a junior graduate just starting out, or a veteran professional, this course is guaranteed to help.
Q: Is the course linked with the Nudge Podcast?
A: Yes, it sure is. Nudge host Phill Agnew personally designed and presents the course. He'll be talking through all the key concepts and is on hand to answer any questions you have via email. If you like Nudge, this is the course for you.
Q: Do I need to take an exam?
A: No, not in this course. The Science of Marketing course is about inspiring and educating you. We don't want you to spend time memorizing every study or paper we share so we've not created an exam. Instead the course is designed to make you think about how you can apply these findings to your work.
Q: What do I need to do to get the Science of Marketing certification?
A: To complete the course you'll need to watch all of the video lessons. Don't worry, it's not tough. Each lesson is bite-size, with interesting stories and engaging findings.
Q: How long will the course take to complete?
A: It really depends on you. Some students have worked through the course over a weekend, spending two full days working through all the content. Others prefer to chip away slowly, tackling one section each week.
Q: How is the course delivered?
A: All of the lessons are pre-recorded videos from your host Phill Agnew. You'll also be able to contact Phill directly with any additional questions you have as the course goes on. You can check out what a lesson looks like by clicking preview on the course curriculum above.
Q: In addition to the lessons, what else do I get?
A: The course itself contains 4 modules, 14 chapters and 53 bite-size lessons. Those lessons contain heaps of fascinating insights but in addition to that, you'll also get 14 cheat sheets to help you remember all the findings in many months to come. The course also comes with a question sheet, designed to get you thinking about how to apply each finding to your work. And finally, you'll get access to a full reading list to expand your knowledge and learn more.